John Deere Spring 2022 Parts Catalog
Get the Parts You Need for This Season

Parts, Equipment, Supplies and more!
BROWSE CATALOG
Fuel Maintenance Program
Just $379 to keep your engine running more efficiently.

Includes:
Fuel Injector Flush and Keep Clean Program
CLICK TO VIEW FULL PDF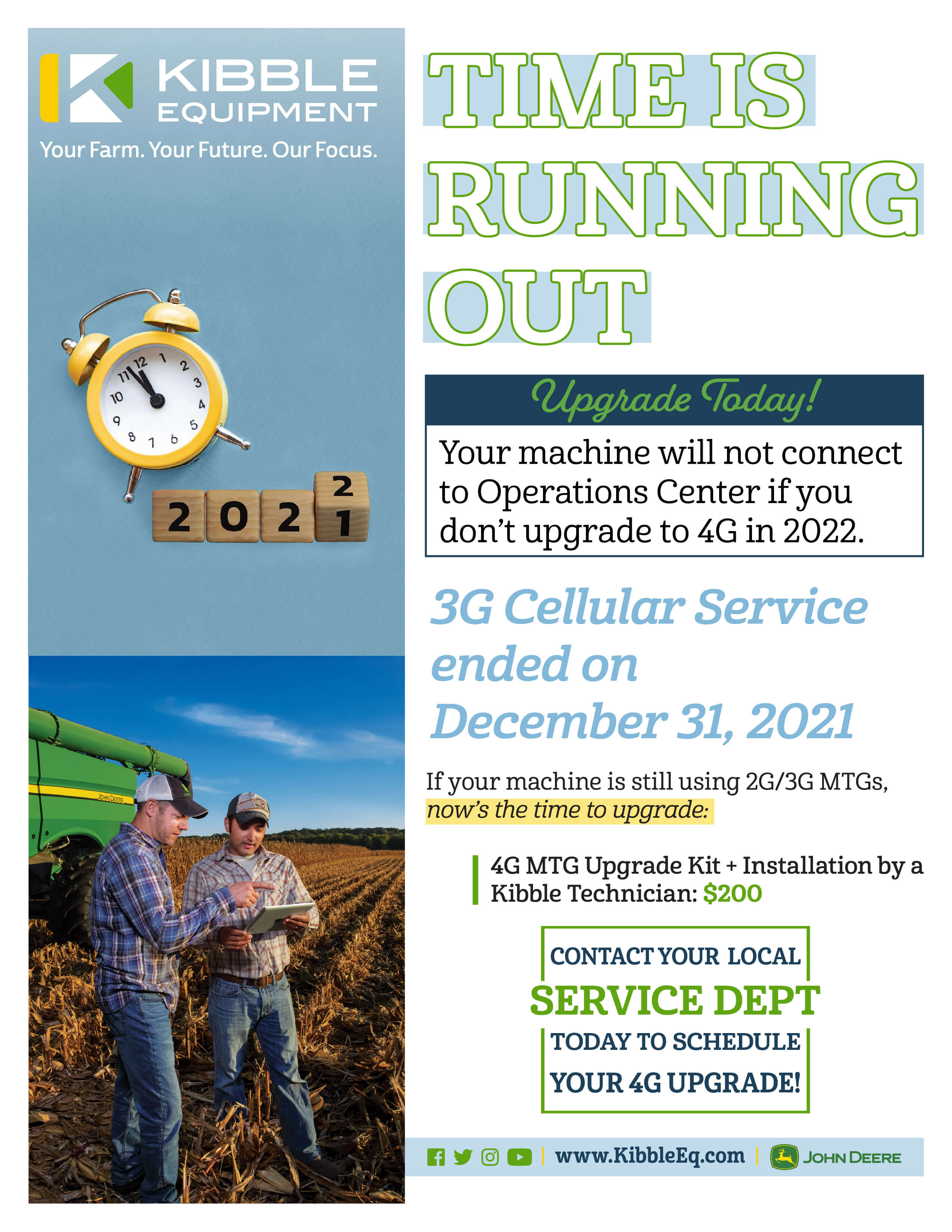 3G Cellular Service Ended on Dec. 31, 2021
Upgrade to 4G MTG in 2022.
4G MTG Upgrade Kit + Installation by a Kibble Equipment Technician: $200
If your machine is still using 2G/3G MTGs, now's the time to upgrade.
CLICK TO VIEW FULL PDF