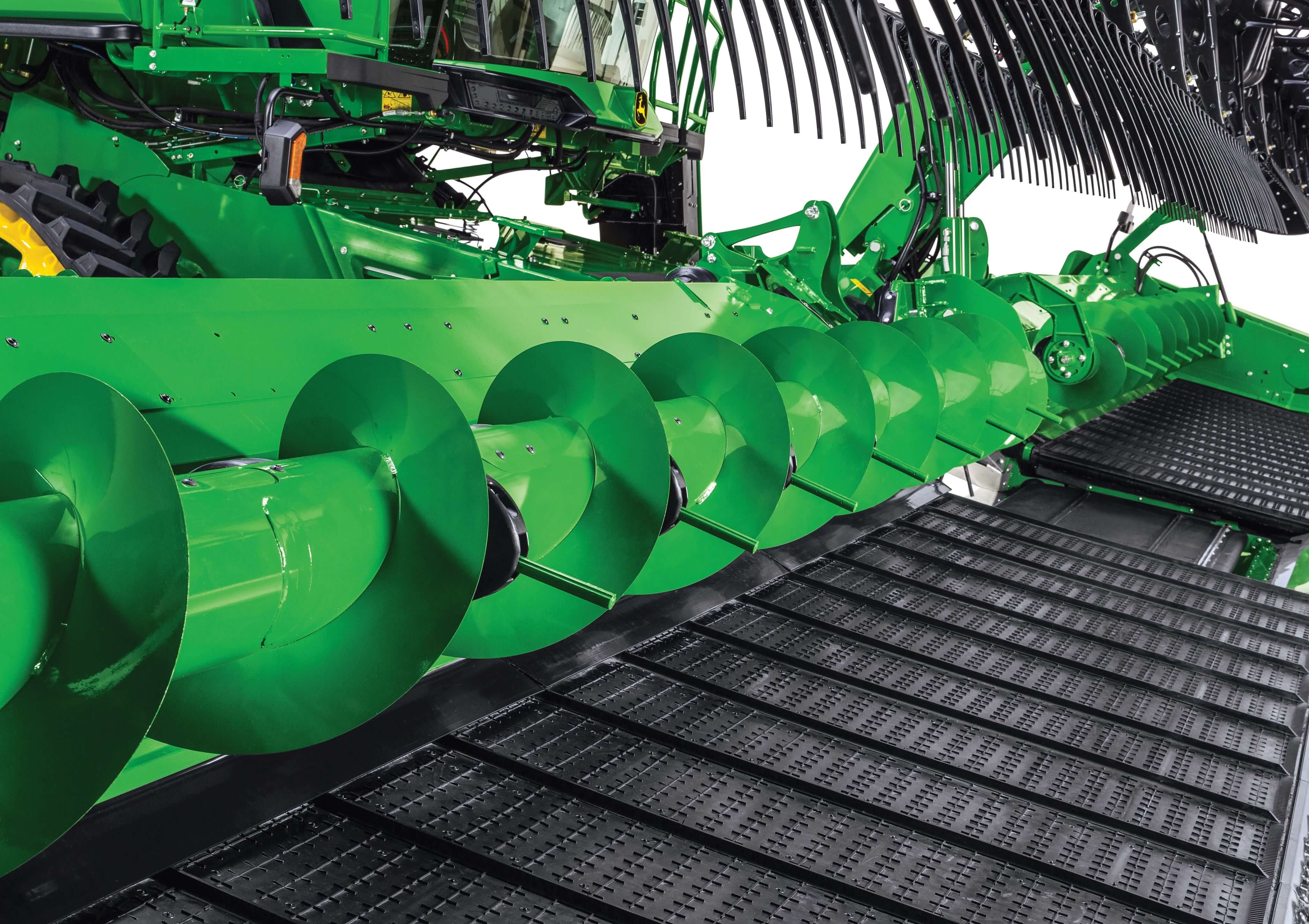 Keep your Equipment. Upgrade your Technology.
Unlock the full potential of your existing equipment with a Performance Upgrade Kit (PUK)
---
Planter Upgrades
Improve your yield potential and profitability, without buying new. Upgrade instead, and get new technology, performance, and confidence from the planter that's in your shed.
ExactEmerge: Get a whole new planter from the bar back, not just a new seed meter, plate, and tube, and get the performance benefits of the ExactEmerge technology without buying a new ExactEmerge planter.
View ExactEmerge PUK
MaxEmerge 5E: Improve plant population with a MaxEmerge 5E row unit upgrade. The row-by-row shutoff allows for perfect spacing when planting corners and on curves.
View MaxEmerge 5E PUK
---
Harvest Upgrades
Reduce grain loss, deliver more yield to the scales, and maintain consistent harvest speed with a harvest performance upgrade kit.
Grain Saver Belts: Reduce cutterbar loss by 25% and control profitability with a Grain Saver Belt PUK.
View Grain Saver Belt PUK
Cross Auger Shut Off System for S700 Combines: Fully unload all grain out of the unloading auger making sure all grain leaves the unloading auger, reducing weight and wear and tear when turning the unloading auger on and off.
View Cross Auger Shut Off System
---
Contact Us for More Information on PUKs
All fields marked with * are required.