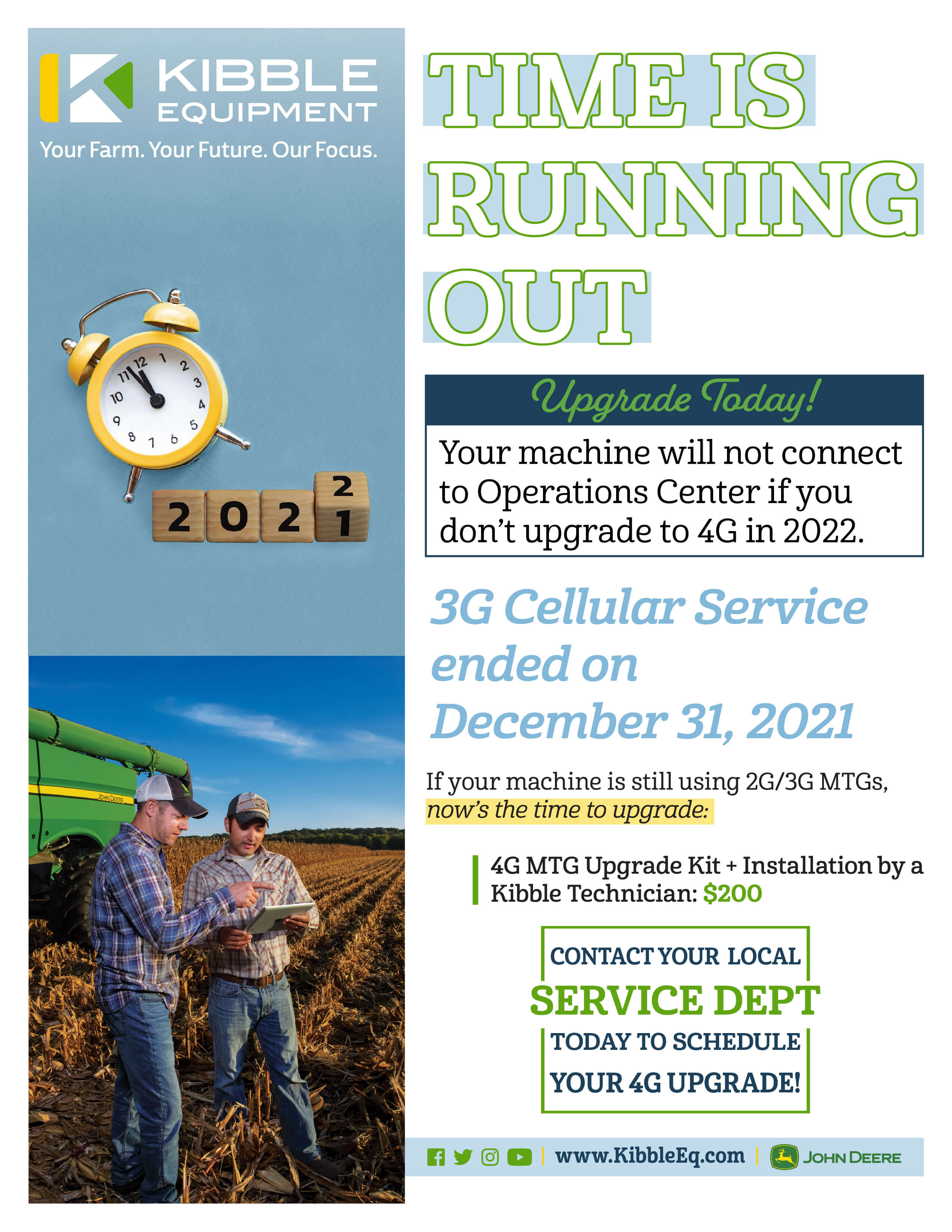 3G Cellular Service Ended on Dec. 31, 2021
Upgrade to the NEW 4G Modular Telematics Gateway (MTG) so you can connect to Operations Center
4G MTG Upgrade Kit + Installation by a Kibble Equipment Technician: $200
If your machine is using 2G/3G MTGs, now's the time to upgrade.
CLICK TO VIEW FULL PDF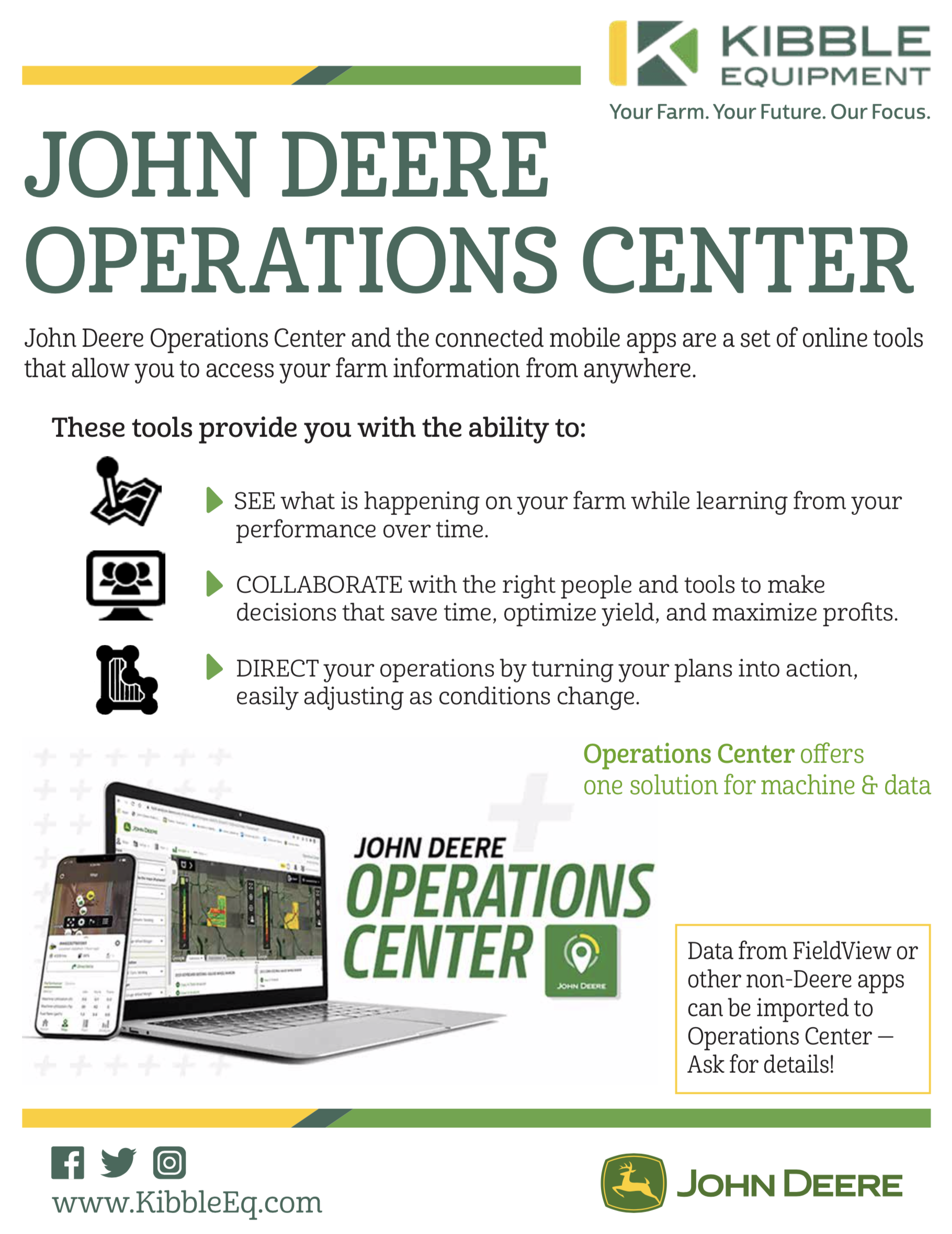 John Deere Operations Center
Operations Center offers one solution for machine and data.
You can:
See what is happening on your farm

Collaborate with the right people and tools to make decisions

Direct your operations by turning your plans into action
CLICK TO VIEW FULL PDF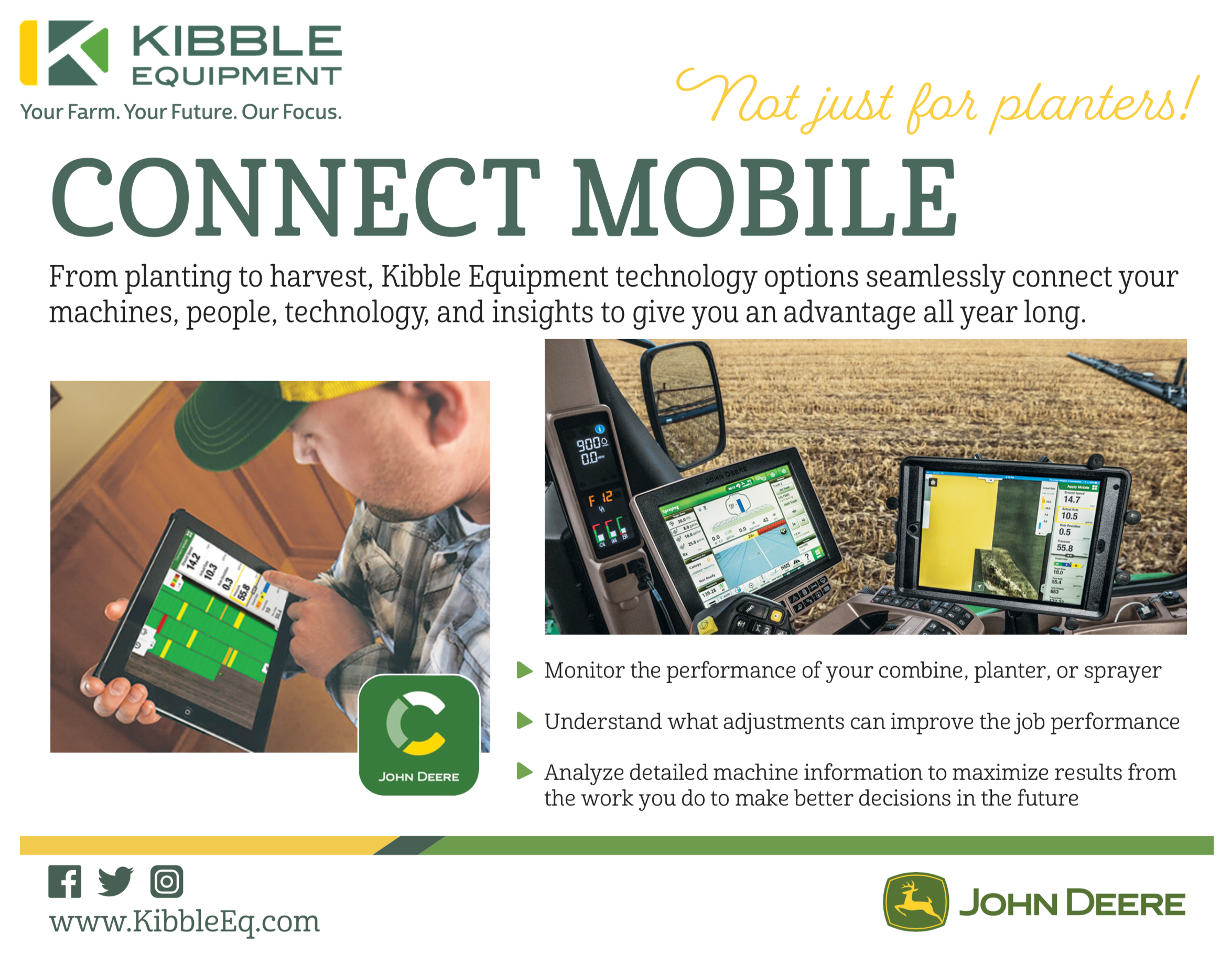 Connect Mobile
From planting to harvest, Kibble Equipment technology options seamlessly connect your machines, people, technology and insights to give you an advantage.
You can:
Monitor the performance of your combine, planter or sprayer

Understand what adjustments can improve the job performance

Analyze detailed machine information to maximize results
CLICK TO VIEW FULL PDF